Custom Designed Roller Shutters from Rollashield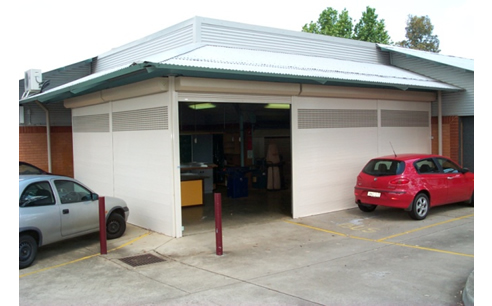 Rollashield Shutters Tailored to your needs.
Rollashield Shutters are custom designed to suit your needs.
A variety of products are available and our specialised staff can recommend the most suitable product for your application dependant on height, width, most suitable operation, level of security required, colour and purpose.
Rollashield Shutters are made in our factory in Revesby, Sydney. We tailor make the shutter to suit your needs.
Viewing panels, ventilation panels, light entry panels or total block out can be achieved. This can be at varying heights on the shutter to maximise privacy or provide a viewing panel to observe your premises prior to opening up your shutter.
Rollashield Shutters are known for security and reliability. Made with the best materials we can source and fitted by our in house professionally trained installers.
Rollashield Shutters also provide reliable after sales service.