Integrated Electric Heat Tracing with Eltherm Products by Bellis Australia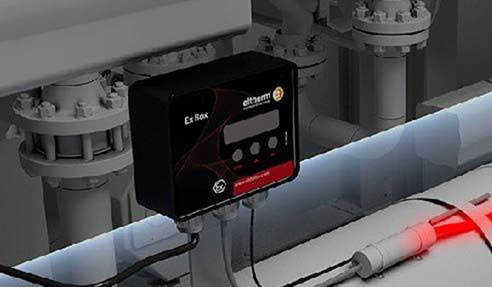 Whether to use steam or electric heat tracing has been a constant debate within boiler room facilities. Both options provide the heat necessary to maintain stable pipe temperatures, while fluids move through the pipework. But there are key differences that require careful consideration depending on the application, and the desired result.
Steam Heat Tracing
Steam heat tracing is made possible with a pipe containing low pressure steam. The pipe containing the fluid is attached to the steam pipe, thus insulating it. The steam serves as the heater for the other pipe and the fluid within it, making the steam heat tracing system a cost-effective choice for use in a plant that readily has access to steam through a boiler. Steam heat tracing is safer and less costly than its electric counterpart. However, it requires greater, constant labour from installation all the way to routine maintenance in comparison. The performance of steam heat tracing is also best when used in just short distances.
Electric Heat Tracing
Electric heat tracing makes use of an electrical heating element running the length of a pipe. This system is ideal for plants where access to steam is limited and requires greater control over the temperature. Temperature ranges are more varied in this system, leading to lower maintenance costs and easier monitoring even remotely. Unlike steam heat tracing, this system is easy to install and consumes energy effectively.
Electric Heat Tracing with Bellis Australia
For almost five decades, Bellis Australia has been the national industry leader in oil, gas, liquefied natural gas (LNG), resource processing and power. The Queensland-based company is known for innovative thermal and acoustic insulation, metallic fabric, refractory products, and rubber expansion joints. Bellis is also the official supplier of globally renowned electric heat tracing systems from Eltherm, the German-based heat tracing experts.