Rapid PVC Roller Doors Over Shutters from DMF International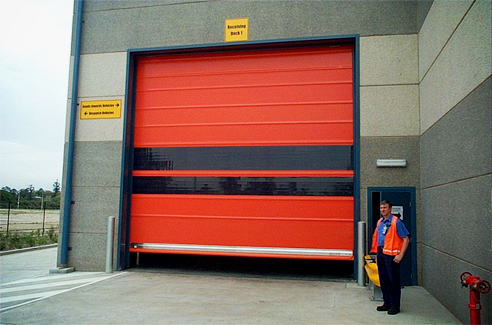 Rapid Roll PVC doors work well in conjunction with roller shutter doors, and are a popular solution to providing after hours security with quick climate control.
DMF have completed many successful projects with this combination. The roller shutter is ideally fitted first, then the Rapid roll door is mounted by "piggybacking" under the roller shutter. The Rapid roll door columns are mounted to full length structural infills that encase the roller shutter guides, providing a tight seal against pests, drafts and temperature loss.
By installing the Rapid door under the roller assembly of the roller shutter, this allows the roller shutter to be removed if requiring a major service or repair, without the need to remove the Rapid roll door.
In addition, DMF can provide an interlock between the Rapid door and roller shutter, so that when the roller shutter is closed, the Rapid roll door automatically opens, and remains open until the roller shutter door is required the next shift.