High Speed Insulating Doors from DMF International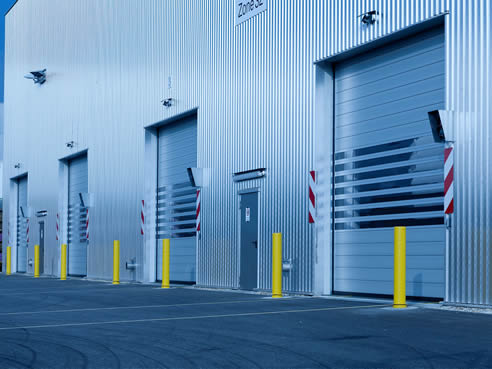 High Speed Doors - Insulation Solutions
DMF International Pty Ltd are Australian manufacturers and suppliers of specialised high speed roll doors. We are also proud to be the exclusive licensed agent for the premium German supplier, Efaflex Gmbh, and are able to supply a range of specialised high speed security doors, ideally suited for warehousing and logistics applications requiring fast action, security, and even insulation.
High speed insulating doors are becoming increasingly popular, as these access door types also will improve on efficiency of air conditioning or refrigeration, with a return on funds achieved relatively quickly.
The doors operate at up to 2m/sec and as standard, come with sophisticated safety sensors to ensure users are never at risk. At the end of the shift, they can then provide full after hours security.
All the DMF doors are custom manufactured to suit, and so contact us today for a free assessment.