Free Standing Storage Mezzanine from Hopleys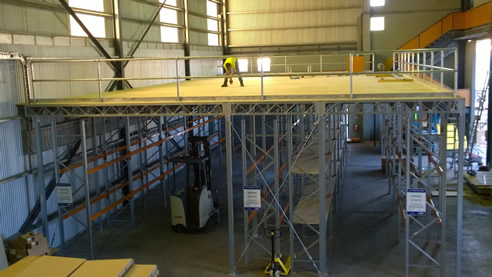 Project: End client
Innespace QLD.
Builder:
Total Storage Systems (Colby) QLD.
Structural Engineer:
Hopleys / Octagon Engineering
Brief:
Manufactured and Supplied HOPLEYS free standing storage mezzanine designed to work around existing Shelving / staircase. Rated at 5kPa (500kg) per m2, Installed in days with minimal disruption to client.