Heated Towel Rail Solutions from Hunt Heating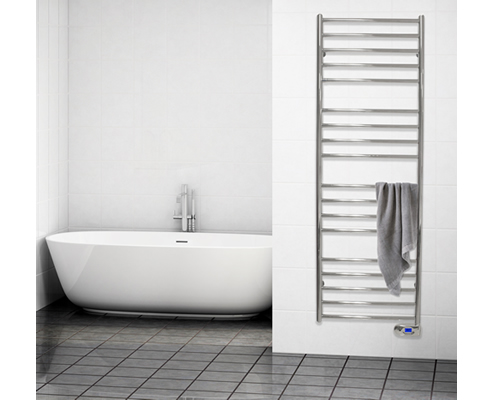 Towel Rail Solutions To Suit All
The DeLonghi Iconic Towel Rail is designed to complement all home designs - modern & traditional.
Available in Hydronic Only, Electric/ Hydronic and Electric Only makes the Iconic the most versatile towel rail available.
Hydronic Only
The Delonghi Iconic Towel Rails offer a sophisticated, high-quality selection of straight towel rails. With a bold rail design, this stunning collection is ideal for any modern or traditional bathroom, complementing the surroundings and environment.
Towel rails available with electric element option (Electric/Hydronic).
Electric Only
Electric towel rails are the perfect solution to offer flexible and quick comfort for your bathroom and any other room, whether or not a central water heating system is used. The integrated easy to use controller allows the user to be able to program the towel rail to suit their needs - which means never having to think ahead - simply set and forget.