Green Wall Feature with VersiWall from KHD Landscape Engineering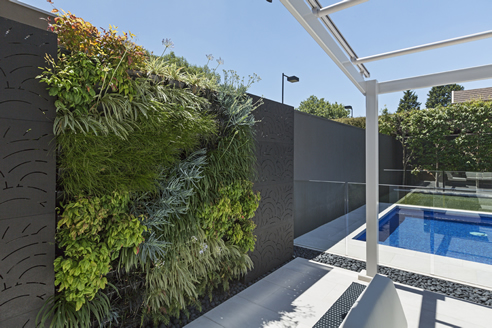 VersiWall provides clean simple lines, function and beauty.
This North Caulfield project by Da Vinci Outdoor is a great example of how to showcase a GreenWall within a project that requires clean and simple lines.
With a specific brief and a limited space to work, the team at Da Vinci Outdoor Living included a VersiWall as a feature piece for this project. The plants were chosen for their foliage with dapples of flowers in spring and summer. The VersiWall is low maintenance and self-sufficient as well.