Secure Garage and Boat Shed Roller Shutters from Rollashield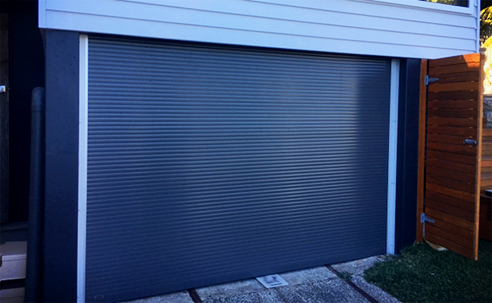 Why are Rollashield garage doors/boat sheds so strong and secure?
Rollashield roller shutters improve the appearance of every house, commercial premise or boat shed. Powdercoat your door the colour of your choice. Integrating the roller shutters into your new building structure has additional benefits of insulation, and security. Made from marine grade T606 aluminium, our roller shutters are anodised and powder coated to resist corrosion.
Rollashield commercial shutters are built to include:
5.5mm thick high grade aluminium extra wide tracks.
Extruded double walled profiles.
High security reinforced rivotted wind lock clips.
A cyclone category 3 rating.
High gloss, maintenance free, super smooth attractive finish.
Shutters can be operated manually, or electric with keyswitch, toggle switch or remote control.