Aluminium Venetian Blinds from Shadewell Awnings & Blinds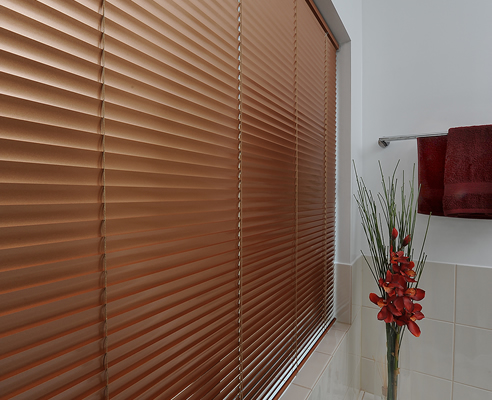 Shadewell Aluminium Venetian Blinds are adjustable horizontal blinds which allow for excellent light control, and are a perennial favourite for their uniqueness, style and versatility.
The blinds are made from strong, durable colourfast epoxy enamel powder coat aluminium, and with concealed fixings, Shadewell venetians can easily accompany any other window dressings. Depending on the selection of the colour, venetian blinds can also provide up to 35 percent reduction in solar access, greatly reducing energy consumption needs.
*FEATURES*
+ Functional and reliable
+ Available in many colours and styles
+ Stylish, clean look that blends with any room decor
+ Optional covered cord hole for additional darkness to the room
+ Available in 15mm micro, 25 mm slimline or 50 mm blades