Public Art Sculpture Metal Surface Treatment from Axolotl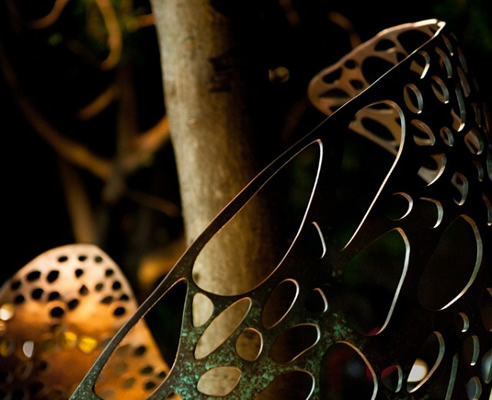 INTERPLAY
Jade Oakley's Interplay is a site specific public artwork which was commissioned by Waverley Council after winning the public vote.
The artwork aims to protect, celebrate and draw attention to this important natural feature in this busy urban mall.
"When I first thought about Waverley Mall as the site for a public artwork I was drawn to the trees. They are the most beautiful element in this place. They provide shade and shelter, beauty and calm. Every branch describes a different curve through the air. Every single leaf of these trees is unique. I wanted to embrace them.