Green Walls from KHD Landscape Engineering Solutions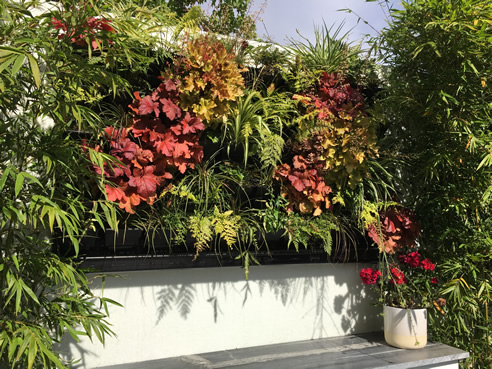 Mosaic Room with a matching Green Wall
The owners of this property in Toorak engaged iBlitz to installation two green walls. The first was a colour delight, which was upstairs and in a balcony area. Read more about that here.
The second green wall was in a ground floor BBQ space that followed a bamboo theme.
The BBQ area was also part of the downstairs bar area which the client had named the 'Rose Room' in recognition of its mosaic walls and ceilings.
For this project to tie in with the decorative mosaic elements and the bamboo outside theme, the plant palette featured a mix of ferns and hercules.
Being west facing, the afternoon sun provides a great entertaining space for the owners of this property.