Bluestone for Parks from KHD Landscape Engineering Solutions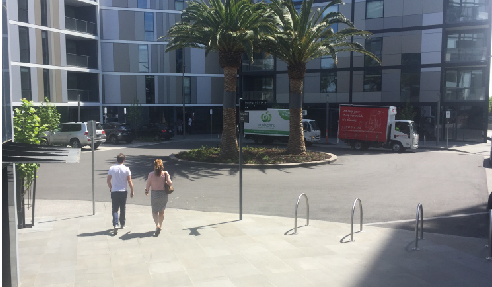 When it comes to prime real estate in leafy Melbourne, the Toorak Park development takes the cake. Located in one of Melbourne's most sought-after suburbs, Armadale, this Lend Lease development ticks many boxes.
The developer suggests that Toorak Park represents the perfect blend of modern thinking and style, underpinned by an appreciation for quality and longevity and with a direct line to the city.
It must be said that one of the great aspects of Toorak Park is the new connection it forms between Orrong Road, surrounding parks and Toorak station.
And true to its Melbourne heritage, Bluestone has been used throughout this project.
The project included solid Kerb and Channel Bluestone to the access roads and extensive paved areas elevated on paver supports.
Developer: Lend Lease.
Interiors: Carr Design Group.
Architect: Denton Corker Marshall.
Landscape Architects: Tract Consultants.
Landscape Installer: Optimum Horticulture.