Variable Speed Vertical Pumps from Maxijet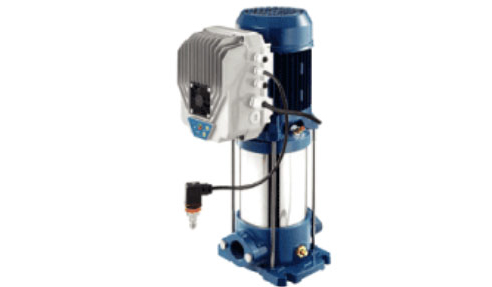 Maxijet supply the HMV Series, which consists of variable speed drive, Stainless steel multistage vertical pumps. The pumps are designed for pumping clean non-loaded fluids for pressurising systems, irrigation, drinking and glycol water, water treatment, heating and air conditioning, and washing systems.
The HMV Series are at the pinnacle of quality and innovation, driven by the E1-E318 Variable Speed Drives, efficient to run and all manufactured in Italy.
Construction Features
Pump Body: Stainless Steel AISI304
Impeller: Stainless Steel AISI304
Mechanical Seal: Ceramic / Graphite < 6 Impellers Graphite / Silicone Carbide < 7 Impellers
Liquid Temprature: -15 to 110c
Max Operating Pressure: 8.5 bar < 6 impellers 14 bar < 7 impellers
Motor: 2 Pole Induction
With Thermal Protection
Insulation: Class F
Protection: IP44