Salt Water Resistant Shutters from Rollashield Shutters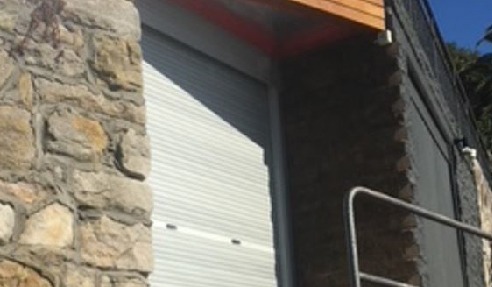 Ideal for Boat Sheds or Garages near Salt Water
Rollashield builds their aluminium saltwater resistant shutter to last a long time and withstand the harsh environment near salt water. All bearings, brackets and fixings in salt water resistant shutters are high-grade stainless steel and the shutters are installed to maximise the life of the material.
Rollashield Anodised Shutters can also be powder coated to provide the colour of your choice.
Near salt water, steel roller doors will rust and flake and need replacing regularly.
Rollashield boat shed shutters have an advantage over sectional garage doors because they are installed with no ceiling mountings or tracks. Therefore the height of your boatshed is maximised with our compact roll size.
All bearings are high grade stainless steel
Wide range of powder coat colours to choose from
Marine grade aluminium slats
Salt water resistant coating
Maximum security to protect the contents of your boatshed
Rollashield have more than 30 years experience building and installing roller shutters. We are the experts for boatshed roller shutters and will tailor the roller shutter to your needs.