Quality Vinyl Plank Flooring from Sherwood Enterprises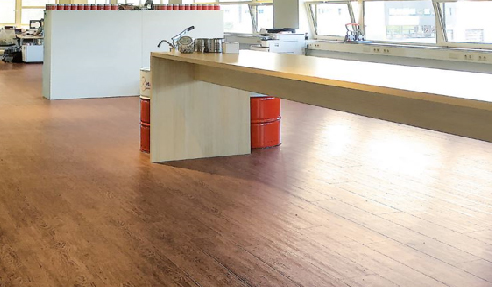 The Latest Quality Luxury Vinyl Plank Ranges Warehouse Online Direct
Established in 2004, Sherwood Enterprises is a 100% Australian-owned and operated family business specialising in marketing & supplying high-quality residential or commercial luxury vinyl plank flooring direct from our Redland Bay warehouse. Note: We are not a retail store - we sell warehouse online direct.
Whether you require Glue Down or Loose-lay Luxury Vinyl Planks we can assist you with European Manufactured Vinyl Flooring Planking that meets the highest International & Australian Testing Standards plus Environmental Certification.
NB: You don't need to harvest forests or plantations to make Wood Visual Luxury Vinyl Planks.
We stock and market Recyclable Manufactured Luxury Vinyl Plank Flooring that's 100% Eco-Friendly and certified Ce compliant. The product range features the latest innovation Phthalate Free Technology using bio-based plasticisers as opposed to oil based plasticisers. All have a PUR Reinforced finish for a lifetime of sweep & damp mop cleaning. Importantly the PUR thermosetting treatment is applied to the vinyl plank during manufacturing, which provides an impermeable non-porous surface that's hygienic and resistant to scratch and soiling.
Please view our Luxury Vinyl Plank via our website - choose Glue Down or Loose-lay Ranges at www.sherprise.com.au.
Note it's always best to view the plank so please visit our showroom at Unit 9/12 Daintree Drive, Redland Bay QLD 4165.
Enjoy the beauty of your Luxury Vinyl Plank flooring that's aesthetically pleasing in wood visuals with a grain & embossed finish adding prestige and value to your home or commercial premises (Manufacturers Warranty applies to all ranges).
Sherwood Enterprises extends value and family-friendly service.