Waterproof PVC Shade Sail with Hardware from Miami Stainless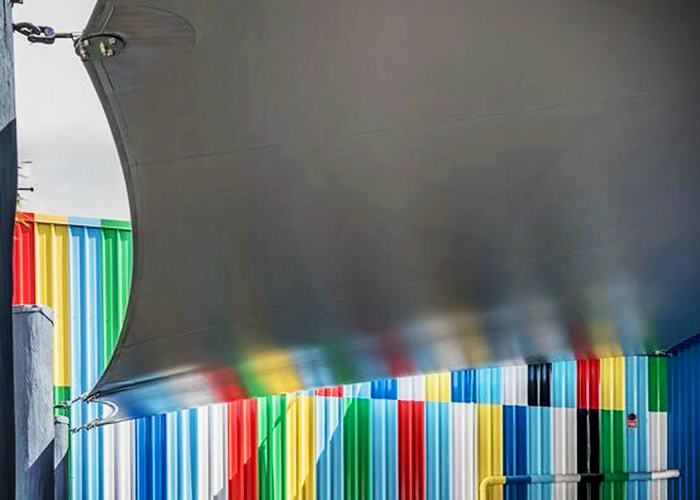 Waterproof PVC Shade Sail Using Miami Stainless Hardware
Earlier this year the All Abilities Disability & Mental Health Support Centre in Townsville contracted Cheyne Shades & Canvas to replace an existing shade sail with a new waterproof PVC shade sail. Cheyne Shades & Canvas had previously installed the colourful sun shade sails around the complex, so the centre's management knew they would receive the same high quality finish with their new PVC shade sail.

The management opted for a dark grey PVC to offset the colourful exterior and sun shade sails. The large 15m x 9m PVC shade sail replaced an old beige sail which covered the large deck area leading to the main entrance and auditorium. Because this was a replacement sail Cheyne Shades & Canvas was able to utilise the existing posts and attachment points and install new Miami Stainless hardware and the new PVC sail, manufacture in-house by them.
Below we have listed the Miami Stainless steel hardware used in this project;
Corner disc with tube 150mm.
16mm toggle bolt.
10mm bow shackles.
12mm eye/eye turnbuckles.
Thank you Cheynes Shades & Canvas for sharing your project with us!