Commercial Recycled Rubber Floor Tiles from Sherwood Enterprises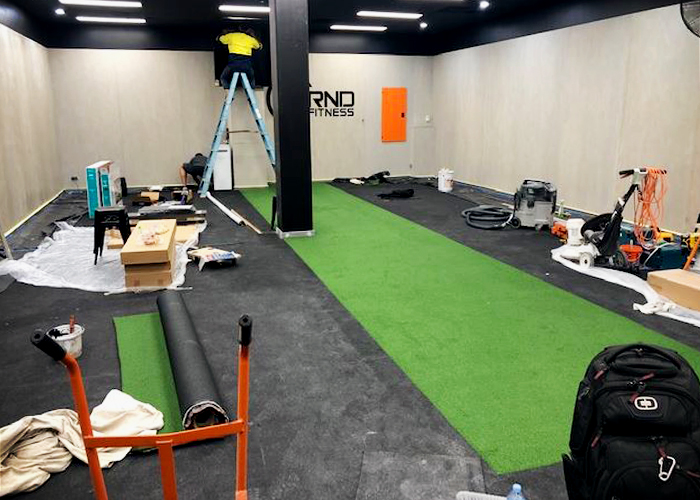 Sherwood Enterprises has stocked and marketed quality, heavy duty, commercial, certified, fine grade, and recycled rubber gym fitness tiles since 2004 and direct to you at our discount rate.
After 15 years of stocking and marketing quality gym fitness tiles and delivering throughout Australia, we are well aware of cheaper graded recycled economy rubber; PU cheap binders high with sulphur content with off-gassing that creates a smelly odour, and also cheaper production methods. So please understand that's what you will achieve with cheaper recycled rubber gym tiles so be careful what you order!

At Sherwood Enterprises we have always marketed quality, finished, impact absorbing gym fitness tiles and supply major Gym Groups, Gym/Fitness Areas, Weight Rooms, Exercise Cardio Areas, Rehab & Sports Therapy, Football/Sporting Changing Rooms & Gym Areas, High Rise Gyms, Home Gym Studios, and Schools/Colleges/Universities.
So for 15 years stocking and supplying it is a real advantage to know quality gym flooring for a quality gym that will protect sub floors and be impact resistant, durable & long lasting. So purchase direct from a Sherwood Enterprises fitness distributor who knows quality gym tiles.
So what price is Sherwood Enterprises quality gym tiles? Call today for your discount special price! Looking for 2m wide artificial astro grass? Yes we can supply! For more information regarding Commercial Recycled Rubber Floor Tiles from Sherwood Enterprises, visit www.sherprise.com.au.