Sneeze Barriers for Rideshare Vehicles from Allplastics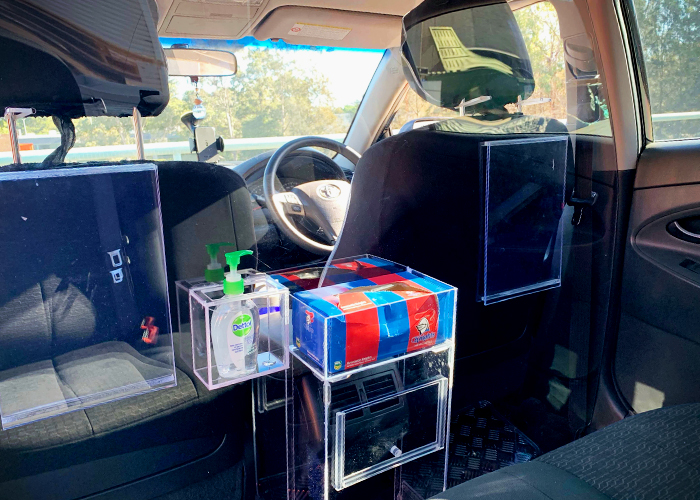 Customised sneeze barriers for vehicles, just share the ride!
Everyone deserves to be able to move about safely. Since the outbreak of the COVID-19, ridesharing and taxi drivers have been at the most risk as they have to interact with dozens of people on a daily basis. Many rideshare and other drivers have come up with new strategies to eliminate the threat of infection and keep themselves plus their passengers safe and protected. Sneeze barriers in the car definitely is one of them.
These bespoke hygiene barriers by Allplastics Engineering provide an added level of protection between the front and rear occupants. Perfect for mobile work crews, ride-share vehicles, shuttles, and almost any fleet vehicle carrying multiple passengers. On the barrier, boxes specially designed for hand sanitizer and tissue boxes are featured for passengers to use and allow them to ride with the driver in confidence.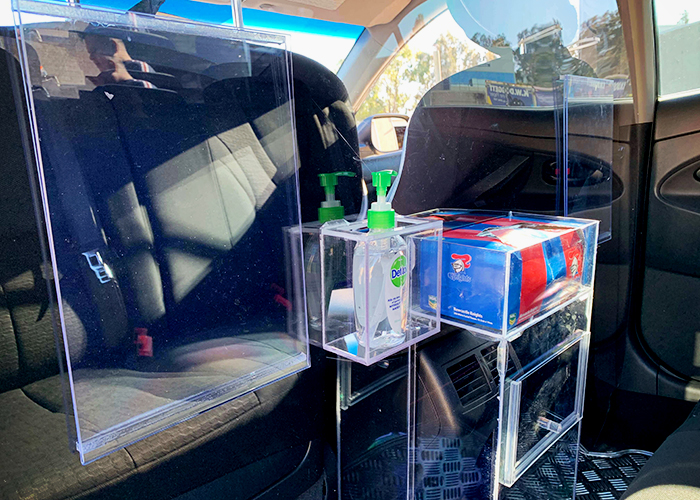 Customised and fabricated by Allplastics, those sneeze guards are made of polycarbonate. Polycarbonate sheet is one of the toughest transparent thermoplastic materials. It offers the unique features of being lightweight and being virtually unbreakable with 250 times the strength of normal glass. It can withstand impact from all kinds of objects and not crack, including kicking and punching from passengers in the back seat.
Keep yourself and your passengers protected with bespoke sneeze guards and hygiene barriers by Allplastics. Let us help you provide a safe and hygienic environment for each ride. Together, we can minimise the risk of transmission of the virus. Together, we can help bring our life back to normal!