100% Chemical Free Bathroom Cleaner by Bio Natural Solutions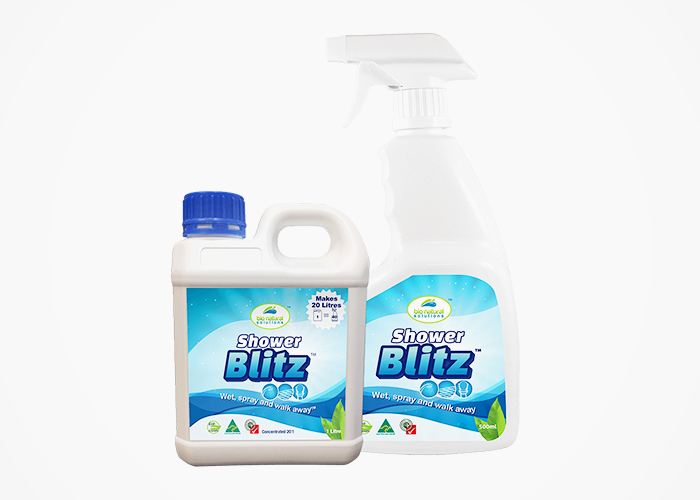 Make scrubbing your shower a thing of the past!
Shower Blitz™: Wet, spray, and walk away - it's that easy!
A natural, revolutionary way of removing tough grime plus soap scum from tiled and hard surfaces. Shower Blitz™ ready to use concentrated formulations contain cultured bacteria that decompose and eat away at hard to remove soap scum plus prevents the growth of mould.
Shower Blitz™ works upon application so those hours of scrubbing and cleaning are a thing of the past! You can use it all over the bathroom - shower, tiles, sinks and toilets. Shower Blitz™ is completely environmentally friendly and 100% chemical free!
For eco-friendly cleaning products that actually work, visit www.bnsolutions.com.au.
Bio Natural Solutions Pty Ltd Profile
1300 730 551
03 9338 6722
15/49-55 Garden Drive, Tullamarine, VIC, 3043
Shop Bio Natural Solutions Pty Ltd