Non-combustible Sandstone Cladding from KHD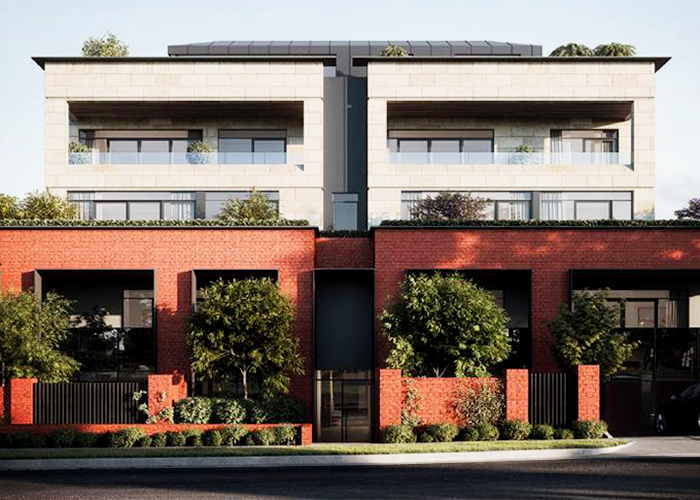 KHD was pleased to provide their non-combustible sandstone cladding to Iva Apartments. They supplied their KHD Grampian Sands sandstone, which is noted for its stunning finish and equally impressive resistance to fire. The use of this cladding solution in medium to high rise properties enables higher protection of life and property in an unlikely case of fire. Plus, it also serves as thermal and acoustic insulation for the apartment.
Architects-in-charge, Liberty Builders, with the help of Tiling Expert, installed the non-combustible sandstone cladding on the second story of the Iva Apartments. Due to its modern nude colour, the structure glows as it catches the light. The beautiful gold tone also complements the red brick below.
As shown, KHD has proven that a great and safe cladding can be specified, with traditional building methods and without the need to sacrifice on design and quality. To learn more, head over to www.khdlandscapesolutions.com.au today.