Flexible Fit Earplugs - Introducing E-A-R by 3M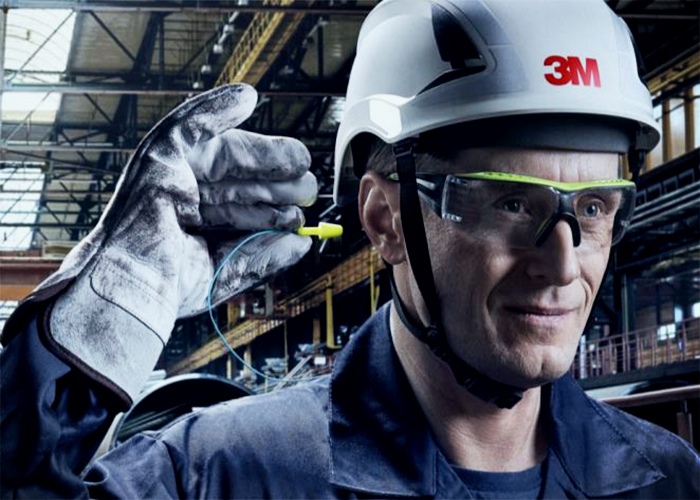 Introducing the 3M™ E-A-R Flexible Fit Earplug
A new patented design and innovative thermoplastic materials makes Flexible Fit one of 3M's most versatile and durable push-to-fit earplugs. Contoured foam tips provides comfort when worn over long periods. An ergonomically designed flexible stem provides a snug fit with a firm but flexible fitting stem.
3M Abrasives 'Shop Talk' Webinar Series
With its history of innovation and excellence, 3M Abrasive Systems Division offers its customers the quality products, expertise, and service of the trusted 3M™ Cubitron™ II, 3M™ Trizact™, and Scotch-brite ™ abrasive brands.
3M are proud to present a three part webinar series, that will provide a unique insight into abrasive technology and how you can improve productivity, enhance safety and save you thousands. Register now!
3M Filter Adapter 603
Due to the evolving COVID-19 situation there are a number of products that remain under export ban from the United States. Products impacted are the 3M 2000 series P2/P3 Particulate filters (2125, 2135, 2128, and 2138). For this interim period 3M has the replacement NIOSH product 2091 and 2097. In addition, 3M now has an alternative product, the 3M 603 Adapter.
The adapter can be used to mount the 3M 5000 series P2/P3 Particulate filter (5925/5935 which complied to AS/NZS1716 standard) directly onto the 3M Half and Full Face Respirators 6000HF/6500QL, HF/7500, HF/7800S, FF/6000FF/FF-400 series, and with a 501/501A Filter Retainer to hold the 5000 series filter.