Portable Rubber Mats for Horse or Dog Shows from Sherwood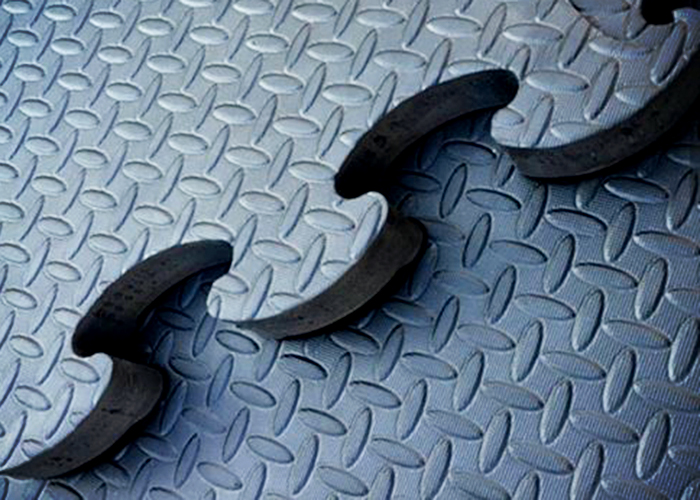 The success of these equestrian mats overseas in the UK, Europe, and the USA has our team at Sherwood Enterprises excited to introduce Buckaroobarn 4003. These are portable semi-rigid show or event mats that can be quickly assembled & disassembled after or are ideal as permanent stable stall flooring, floats mats, storage rooms flooring, or even doggy daycare kennels.
The Buckaroobarn 4003 range was designed by the same factory engineers who manufacture medical and veterinarian orthotic foams. They have created an advanced closed cell memory* rubber solution for hygienic interlocking that is also light in weight and durable. In action, these portable horse show surfaces keep your horse comfortable, well-rested, clean, and ensure your horse is not standing on hard concretes or wet show grounds or stable stalls.
Buckaroobarn 4003 mat size is 970 x 970 x 32mm thick, and interlocks at all four edges to act as a single mat. They are lightweight, semi-rigid, strong, and durable, as the design engineers have calibrated the density and hardness of the 4003 mat range for horses in an agistment paddock. They also feature our latest diamond traction surface with raised disk texture base and are virtually odourless. Buckaroobarn 4003 mats are non-toxic, 100% sealed, impermeable, non-porous, non-absorbing, plus interlocking and so are urine resistant, waterproof, and bacteria cannot be promoted.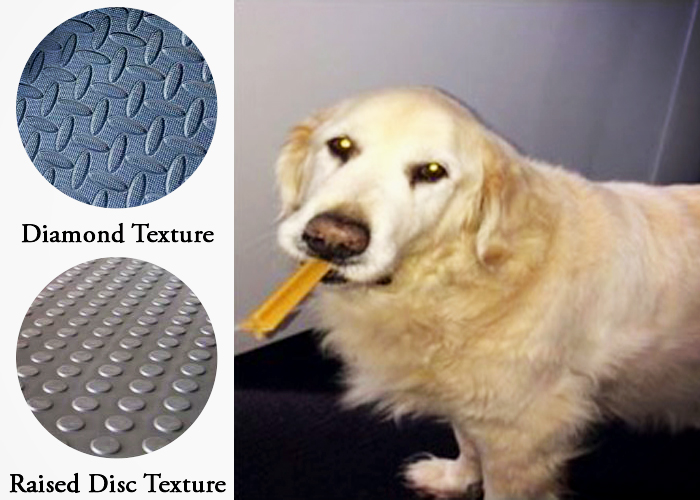 * This closed cell memory technology with cushioning has shown to assist horses by providing them comfort as they heal from arthritic or inflamed joints, post operative pain, tendon & muscle strains, and poor circulation.
Our shipment arrives soon (August 2020) so pre-book today to be sure of purchasing these Buckaroobarn 4003 970x 970 x 32mm thick cushioned horse mats that are proven highly successful in the UK, Europe, and USA with horse owners. Should you require a larger version of the 4003 mat please view Buckaroobarn 4005 at 1830 x 1220 x 34mm thick.
Buckaroobarn 4003 mats are also ideal for indoor doggy daycare centres or kennels providing numerous benefits including insulation from cold floors with a semi-rigid interlocking mat.
Sherwood Enterprises is a 100% Australian family owned and operated equine product distributor since 2004. We market online, direct to you, and can provide obligation-free freight quotes throughout Australia. Visit buckaroobarn.com.au today for more information.