Eliston Family Community Centre by MakMax Australia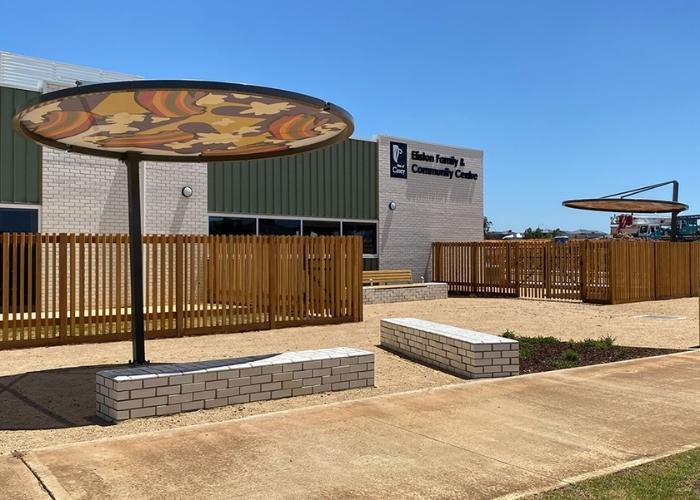 The City of Casey commissioned MakMax Australia to create shade structures for the Eliston Family Community Centre. The company is responsible for designing and installing Bespoke Cantilever Shade Structures and Leva Architectural Umbrellas.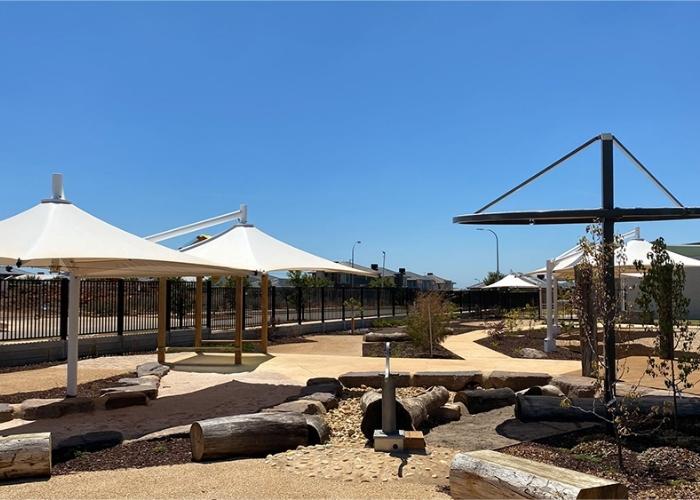 Bespoke Cantilever Shade Structures
The Eliston Family Community Centre is designed to provide better health facilities, family services, educational support, and a space for events and meetings for the Eliston community. The addition of tensile shade structures should enhance the community centre's outdoor space all the while providing shade protection for kids and hosting events in the courtyard.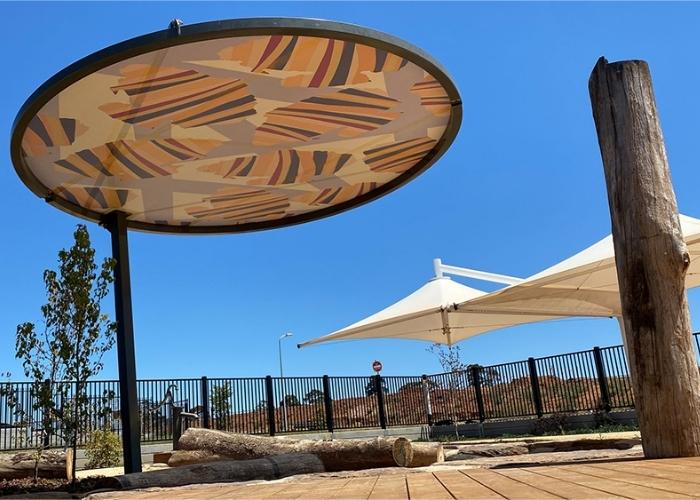 Eliston Family Community Centre by MakMax Australia
MakMax created tensile membrane canopies made from Hiroka Awnscreen PVC Mesh. To add a bit of playfulness and whimsy, the Cantilever Shade Structures had 4-metre circular shades that featured Australian artist Steven Carson's Meteorite Composition artworks.
For the Leva Architectural Umbrellas shades, the canopies are made from premium-quality architectural PVC fabric that is 100% UV stabilised and waterproof. For more information about MakMax Australia's Eliston Family Community Centre project, visit www.makmax.com.au.