Under floor heating from Comfort Heat Australia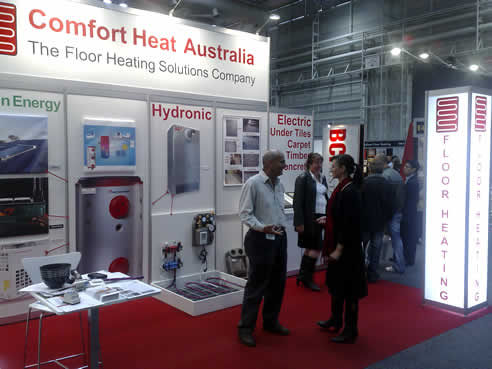 Under Floor Heating Featured at Designbuild from ComfortHeat

Comfort Heat floor heating, sets the standard in floor heating systems using a multi-stranded Kevlar core cable, that is double insulated ensuring cable strength, quality and durability.
Regardless of the project size, Comfort Heat floor heating prides itself on high quality products with excellent customer service, offering sound advise for your floor heating projects, from choosing and designing the correct floor heating cable system, through to installation and technical support.
At Comfort Heat floor heating you can choose to have an qualified floor heating installer come out to you on site or purchase a DIY floor heating kit.
Comfort Heat DIY floor heating kits come complete with all materials needed to complete installation. With the Comfort Heat floor heating step by step instructions guide, floor heating is simple to install, for the home handyman or tradesperson.
The Comfort Heat floor heating cable uses 'twin' cable technology allowing for easy installation in both large and small areas.
Heat floor heating offers the complete range of floor heating cables and floor heating mats for all floor surfaces;
In Slab Heating
Under Tile Heating - both in screed and thin installations
Under Carpet Heating
Under Timber Heating - both floating and fixed timber floors
Hydronic Floor Heating