Hand Basins from the 3monkeez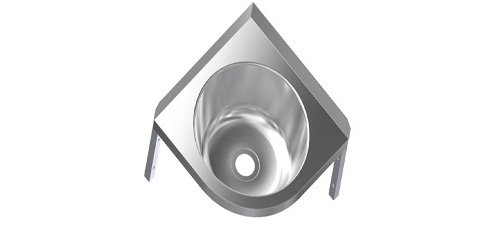 3monkeez stocks hand basins that are suitable for use in commercial businesses such as restaurants, night clubs, entertainment venues, pubs, school canteens, hospitals, airports and more. Depending on the requirements of the business, 3monkeez can even provide custom manufactured hand basins that are made to order.
Our industry leading range of hand basins also includes hand basins that are hands free. This means the hand basin can be operated using a person's knees. We stock hand basins of all shapes and sizes, including wall mounted hand basins, compact hand basins, jumbo sized hand basins, hand basins with a splashback, square hand basins, round hand basins and corner hand basins. If we don't have the type of hand basin you are looking for, we guarantee to find.