Custom Designed and Manufactured Furniture from ALLOY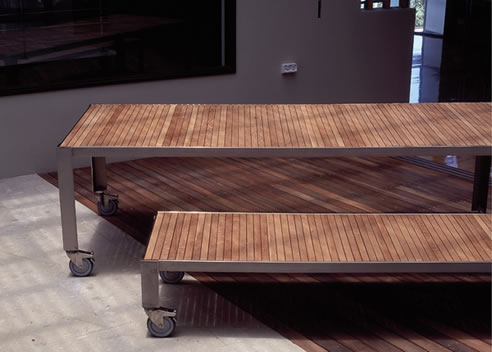 Stainless Steel & Sheoak Outdoor DECKTABLE & bench. Design by Paul Morris/join
For bespoke furniture design solutions that call for a contemporary, high quality finish, ALLOY Custom metal design + manufacture helps clients to bring their design ideas to life - from design through to manufacture.
With more than 30 years experience in metal design + manufacture, along with our own 2200 m2 factory and highly experienced staff, ALLOY is in the unique position to be able to develop one-off designs to match any brief.
From the luxurious to the utilitarian, ALLOY Design Director Jonathon Worner works closely with clients to create unique results in high quality metals including stainless steel, raw steel, titanium, copper, brass and powder coated aluminium whether for an entire furniture 'piece' or for custom designed pieces and parts.
All products are made to Australian Standards (where required) and are quality controlled ensuring that our products meet the strictest requirements.
We have worked with many clients large and small to create the perfect solution in metal.
Enquire about ALLOY Custom metal design + manufacture.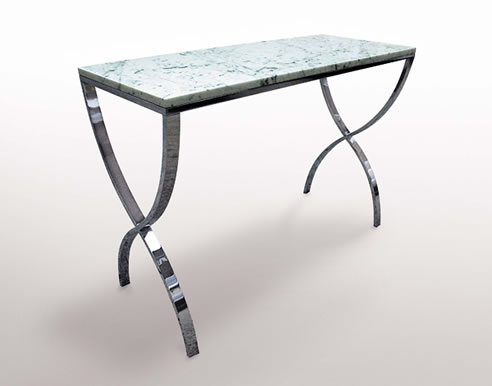 Chromed Steel & Marble Dr Livingtone Table. Design by Jonathon Worner