Mailbox with Newspaper Shelf from Help Manufacturing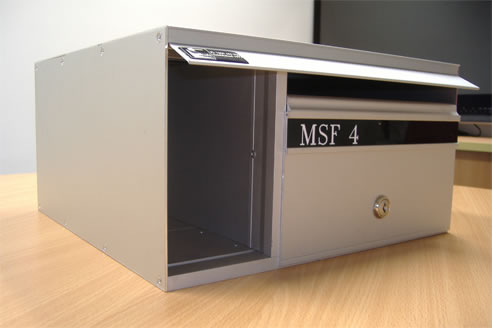 The MSF4 mailboxes are part of our standard MSF range but with an individual Newspaper Shelf to each mailbox for bulky items.
MSF4 mailboxes have been designed to hold more mail than the standard MSF2 and MSF3 mailboxes as each mailbox comes with its very own newspaper shelf. Using the width of an MSF2 Mailbox and the depth of an MSF3 mailbox, the box itself is still capable of holding an A4 envelope or magazine.
Setting the MSF range apart from the competition is the special feature of a silicone sealant. This is added to all roof joints providing additional protection from the rain. An extra benefit is that all external rivets and screws are counter-sunk for a safer and neater look. The MSF range meets the design requirements of Australia Post.
Available in either front or rear opening designs.