Waterproof Membrane Testing from International Leak Detection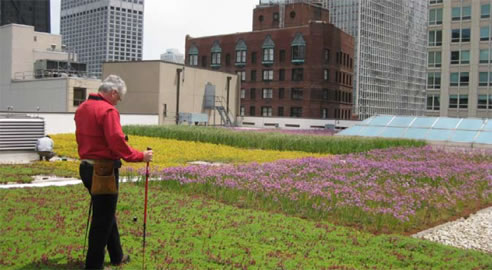 Greenroof EFVM Testing
EFVM is unique in its ability to test the integrity of waterproofing membranes without the need to remove the overburden.
This non-destructive method is important for greenroof systems because the waterproof membrane is effectively fully submerged in water, severely testing the integrity of the installation.
Many greenroof developments now utilise EFVM testing prior to and after overburden placement. EFVM has been successfully utilised on roofs with soil overburden more than 1 metre deep!!