Herringbone Parquet Floor at The Block by Renaissance Parquet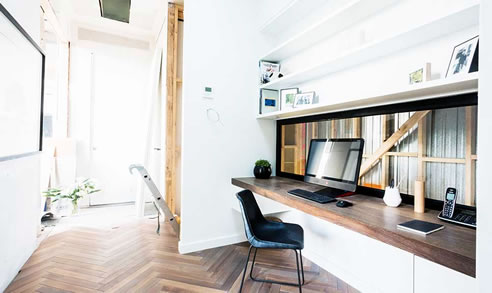 For those following the new season of The Block - The Glasshouse, you probably noticed the parquetry flooring that was laid in Dee and Darren Jolly's hallway and study. The couple chose Renaissance Parquet to install a traditional Herringbone Floor in that room. We were also asked to colour match the desk in the study for a more harmonious result. It turned out to be a great success.
When we first met with Dee, she had a clear idea of what she wanted: an old French floor that looked like it has been in the building for decades. We simply helped her reaching that goal.
In a limited time frame we were able to pre-make the flooring in our Factory in Highett and install it on time for the room's revelation. The Parquet is a French Oak with a patina Finish, we discovered that colour a few years back in Europe and we were using it for the first time on a project in Australia.
It reminds an old floor that was restored and re-finished. While, it was cut from new solid French Oak. It is a perfect match on modern or more classical design. For that matter, judges and Blockheads acclaimed the "contemporary and sophisticated" design that secured a $20.000 win for the couple!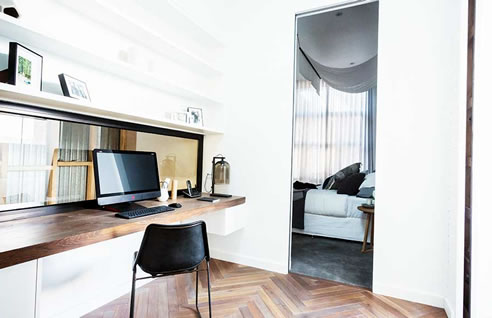 If you want more information about our products, please contact us on 03.9553.5362.