Tough Scrape Heavy Duty Entrance Mat from Birrus Matting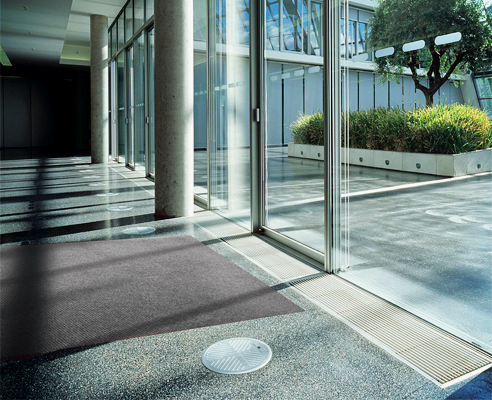 Tough Scrape is a heavy duty, indoor or outdoor entrance mat. It is typically used recessed in entrances and lifts, or loose laid in entry ways of lobbies in commercial buildings, schools and shopping centres.
Coarse, raised hobnail shaped tufts ensure a powerful scrub to remove dirt and debris from footwear. High absorbing polypropylene surface dries shoes quickly. Hardwearing fibres gives the mat a long lifespan.