Choose Custom Perforated Metal Panel by Stoddart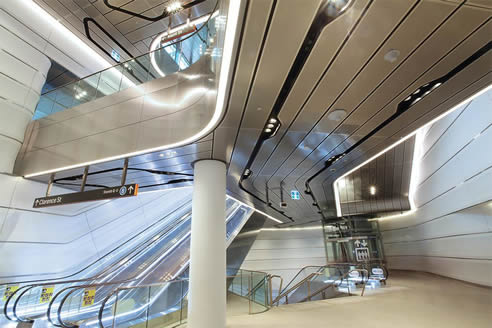 For custom perforated metal panel fabrication, Stoddart is the right choice. The Australian-owned and operated company has carved a niche within the market as the national leader in custom architectural metalwork. Powered by a 450+ strong team, Stoddart commits to a world-class standard of quality as they continue to expand their versatile catalogue for industry specifiers across the architectural, construction and foodservice sectors.
Custom Perforated Metal Panel Fabrication
With a service record spanning nearly six decades, Stoddart has honed their craft with the latest techniques and state-of-the-art technologies to provide the finest perforated metal panels to the Australian market.
The product development team at Stoddart channels innovative design, functionality, precision and versatility into their metal perforation products. Clients can choose from a broad range of perforated metal sheets in either anodised or powder coated finish. Perforated metal can be fabricated from various industry-standard materials, including galvanised steel for extra layers of protection; stainless steel for aesthetics, durability and hygienic properties; as well as standard steel, aluminium, copper and brass for cost-efficient performance.