Aluminium Transport Shelters: Millennium Shelter by Stoddart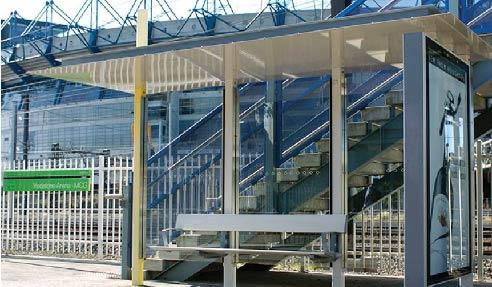 Stoddart builds robust aluminium transport shelters using only high-quality components, precision design and the latest technologies. The metalworks are part of Stoddart's comprehensive array of architectural products for outdoor infrastructure, along with bike cages and park shelters for street furniture. Dedicated to international standards of quality, the Australian-owned and operated company continues to diversify their trusted catalogue of metal fabrication solutions and services.
Introducing the Stoddart Infrastructure Millennium Shelter
Sydney was the host city of the 2000 Summer Olympics, a landmark event ushering international camaraderie through sports into a new era. Also known as the Games of the New Millennium, the 2000 Summer Olympics owed its success in part to thorough planning design and the state-of-the-art facilities at work throughout the venues. To coincide with the games, Stoddart designed high-build aluminium transport shelters, which they would then go onto release as the Stoddart Infrastructure Millennium Shelter.
The production team at Stoddart took on a modular approach towards the design of the Infrastructure Millennium Shelter. The assembly has a workable length that allows it to fit well into the built environment. Overall, the Stoddart Infrastructure Millennium Shelter measures 4504 mm in width, 1825 mm in diameter and 2485 mm in height. Its internal dimensions are 3915 x 1500 x 2325mm. Meanwhile, its seat length measures 3100mm.
Both the frame and roof of the Stoddart Infrastructure Millennium Shelter are fabricated from high-grade aluminium. The industry-standard alloy is widely used for its exceptional structural strength, resilience, and flexibility. With superior weatherability, the transport shelter will combat premature deterioration and continuous impact in the long run. The aluminium build is processed to a powder coated finish, providing added layers of protection. Clients can choose from the Dulux colour range from Stoddart for reference to their colour finishes.