Custom Stainless Steel Fabrication for Industrial Applications by Bellis Australia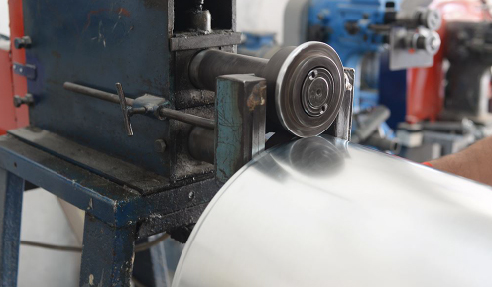 Industry specifiers and property owners need to look no further than Bellis Australia for their high-quality custom stainless steel fabrication. With more than three decades worth of knowledge and expertise, the team delivers a high-precision sheet metal fabrication for commercial and high-risk industrial applications.
Bellis Australia has a highly trained group of sheet metal workers that carry out custom stainless steel fabrication suitable for small or large-scale projects. As for the equipment, the team employs cutting-edge CNC (Computer Numerically Controlled) sheet metal fabrication machines and CNC plasma-cutting tools.
Why Use Stainless Steel for Custom Sheet Metal Fabrication?
Bellis uses only the best materials for their custom stainless steel fabrication. The numerous benefits that stainless steel delivers make it the best material selection for sheet metal fabrication. Some of its advantages include:
Corrosion resistance
Fire and heat resistance
Hygiene
Aesthetic appearance
Strength-to-weight advantage
Ease of fabrication
Impact resistance
Long-term value
Bellis' team of sheet metal workers are skilled in wielding all manners of fabrication, including:
Insulation Cladding
Insulation cladding is one of the most in-demand applications of custom stainless steel fabrication in the building and construction industry. On top of the supply and installation of insulation materials, Bellis can also manufacture the jacket and cladding for pipework to match various industrial applications. In addition, the team also manufactures flange boxes, lobster-back bends, valve boxes, and T joints, among other cladding assemblies.
Custom Metal Jobs
With high attention to client details and project specifications, the team delivers cutting, rolling, welding, punching, notching, and bending jobs for sheet metal fabrication.
Personal Protection
The worker's safety is a paramount consideration in the building and construction industry. Hence, providing personal protective equipment has become an industry standard for the welfare of workers. The team can specify and manufacture physical guards and barriers which will prevent and protect workers from high-temperature surface contact.
For more process-related information on Bellis Australia's custom stainless steel fabrication, visit www.bellis.com.au today.