Exterior Architectural Sliding and Folding Doors by Brio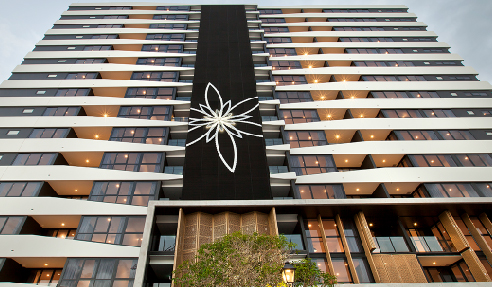 Brio's Solution for Exterior Sliding and Folding Door Hardware Systems on Architectural Development
South City Square is a multi-award winning architectural development designed by Woods Bagot and constructed by developers; Perri Projects and Pellicano. This development will be an iconic landmark of an exciting new era contributing greatly to the Woolloongabba, Queensland community.
Brio's Single Run 180 and Weatherfold 4s 50 were used for exterior sliding glazed panels and bi-folding aluminium, decorative shutters on all three towers. The first two towers consist of 48 Brio hardware systems, installed by AMA-Architectural Metal Works Australia with the remainder 28 systems going into the third tower later this year.
To control long-term maintenance costs, environmental factors were considered, hence, Single Run 180 and Weatherfold 4s 50 were chosen due to the system's ability to withstand harsh weather conditions such as rain and wind. Backed by a 10-year warranty and extensive testing cycles, it is with peace of mind that these systems will provide the best solution for this project.
For more project details, visit www.brio.com.au.