Natural Paint Colour for Wood and Metal from Livos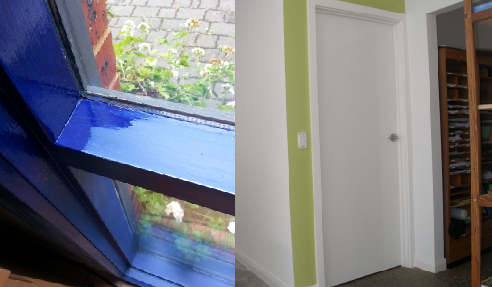 Can the paint you use and specify really make a difference to one's health and the environment?
Yes, it most certainly can. There are definite benefits from using products made from natural ingredients for all involved. From the manufacturer, to the applicator, to the end user. The use can have a neutral or positive effect on one's personal health, that of the home environment (Indoor Air Quality) and the environment in general.
Unknown to many, conventional solvents used will continue to 'off gas' for a long time, even after the smell has disappeared. Many paints now do not smell (as they did 20 odd years again) due to the auxiliary chemicals used to mask the smell.
Paints and varnishes using water as the solvent are often seen as a healthier alternative. Although they are at least a step in the right direction, this usually means that a whole range of chemicals have been added to the paint to replace the functions carried out by the synthetic solvent.
Now for the good news! Natural paints are made up of the same four elements but using different ingredients. The manufacturers of Natural Paints are also very keen to let people know that their products are recyclable, manufactured under very high environmental standards and are bio-degradable with the health of the individual as a priority.
Natural paints are readily available even if one needs to do some research. It is important to note that for extremely chemical-sensitive people, even some of the 'natural' ingredients may cause reactions. Having the full list of ingredients at least allows you to make an informed choice.
Livos has not only a range of paints and tints for walls and ceilings, however, also natural oil-based primers and paints for doors, trims and windows.
When painting over timber surfaces, it is highly recommended to prime first with the MENOS natural undercoat. This product contains high-grade plant binding agents, is flexible and easy to apply. Once dry, it can be sanded for a very smooth finish.
One can then choose to apply a low sheen or a gloss oil paint. That is CANTO for the low sheen or the popular gloss VINDO. They can be used not only on timber but also on metal. They can also be used to pre-tint the Livos oil for treating and colouring of a concrete floor. The paints have an excellent coverage rate, and once dry are moisture resistant and elastic. They do not contain any fungicides either. As the Livos products do not contain any synthetic preservatives, one can tint the oils to suit your needs. With 10 various colours, you can let your imagination run wild and be comforted to know you are using paints that are safe for all the family!
Call us for more information on 03.9762 9181 or visit our website for how to application sheets and videos www.livos.com.au.