Creative Kitchen Surfaces from Axolotl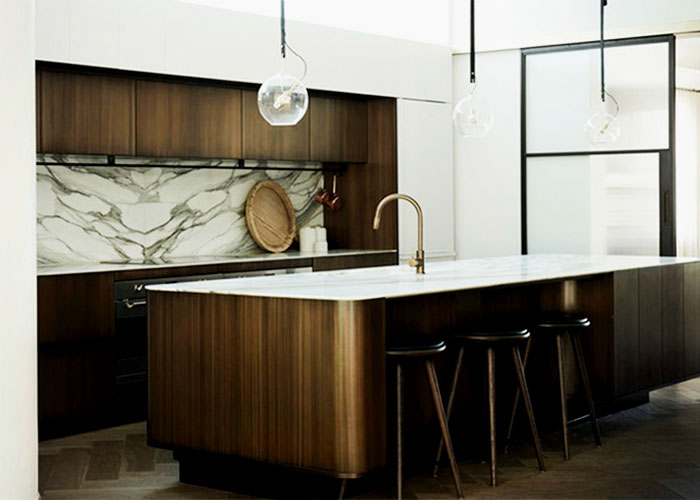 Surface: Bronze Smooth Florentine Linish
Design: Alwill Interiors
Joinery: Sydney Joinery
Photography: Prue Ruscoe
Kitchens reimagined with Axolotl surfaces
The Axolotl team have worked with many talented architects and interior designers over the years creating arguably some of the most original and creative kitchens seen to date. Utilising our wide range of customisable and durable surfaces, which includes semi-precious metals, concrete, and stone, there is no limit to how you can incorporate your desired Axolotl surface into your kitchen.
We have loved seeing kitchen designs become bolder and designers unafraid to incorporate strong metallics, patterns, and stone in unconventional ways, through joinery, splash-backs, and even appliances. Here we showcase how some of Australia's most talented have embraced Axolotl surfaces in kitchen design.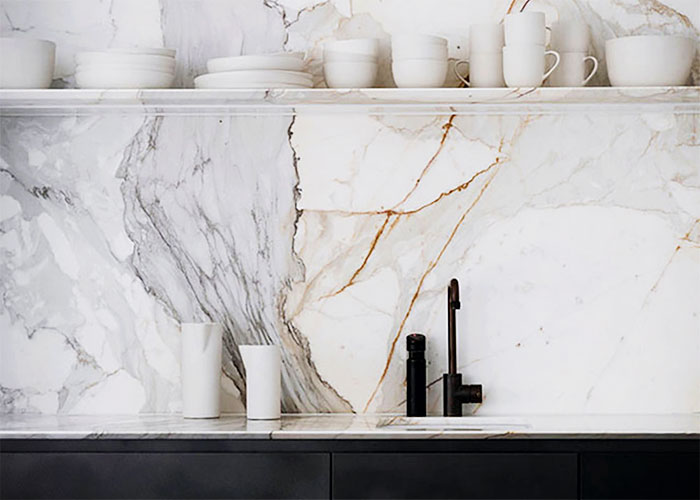 Surface: Concrete Slate Pseudo Smooth
Design: Handelsmann Khaw
Joinery: Joinery by Ken
Photography: Felix Forest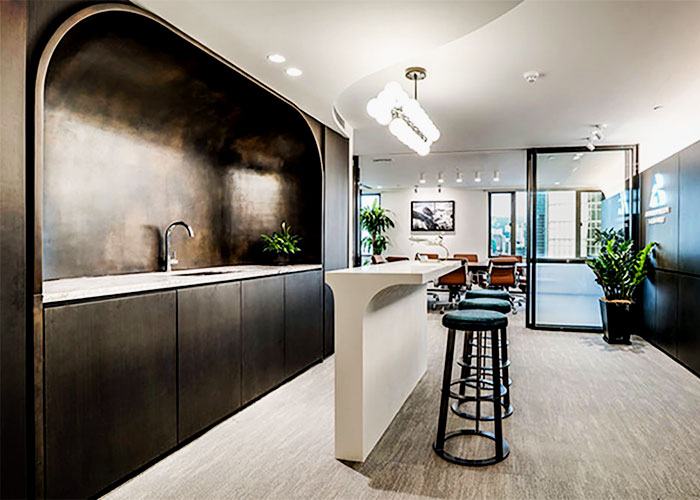 Surface: Bronze Lunar Florentine
Design: Stylus Studio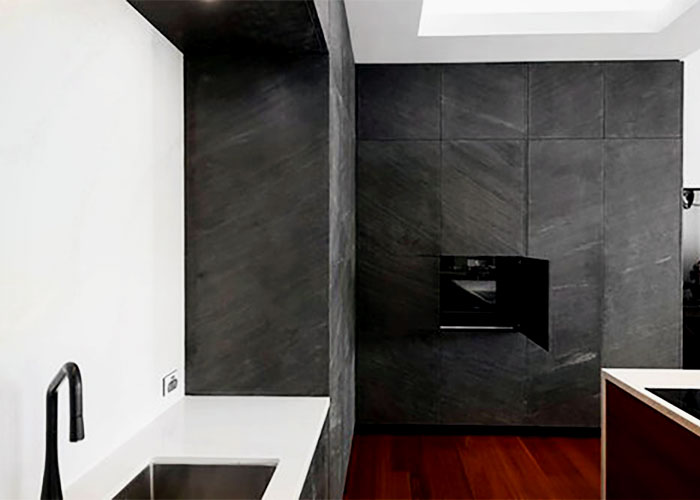 Surface: Mesoa Stone Surface
Joinery: Everlong Joinery
Photography: Mckean Photo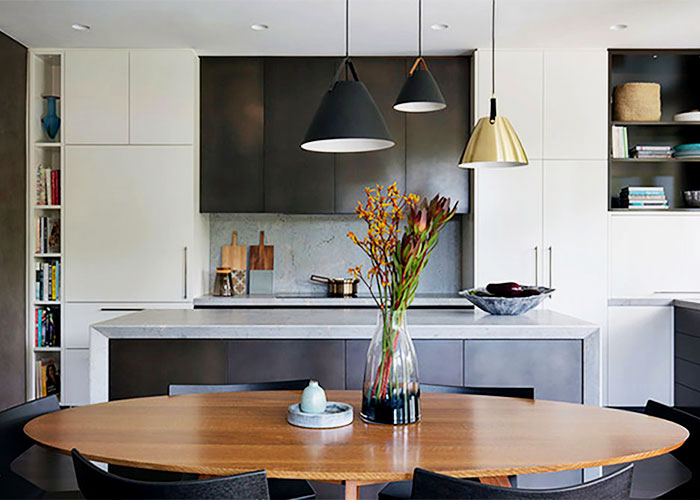 Surface: Treasury Bronze Pseudo Smooth Brown Florentine
Design: Sarah Jayne Studios
Joinery: ACA Joinery
Photography: Simon Whitebread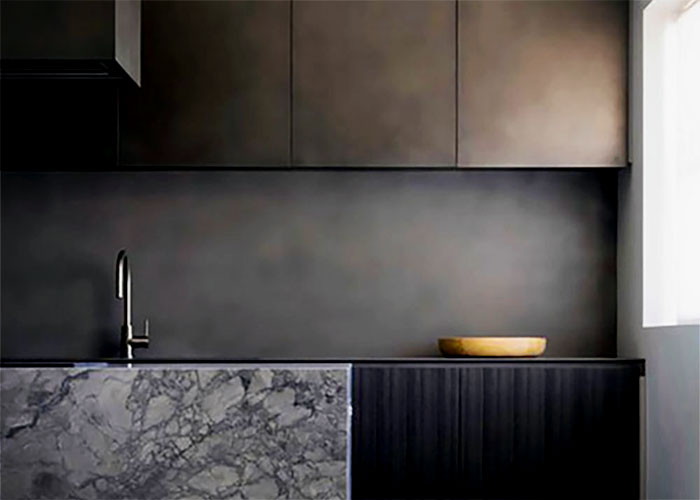 Surface: Anthra Zinc Pseudo Smooth
Design: Lawless and Meyerson
Joinery: Interior Woodworks
Photography: Justin Alexander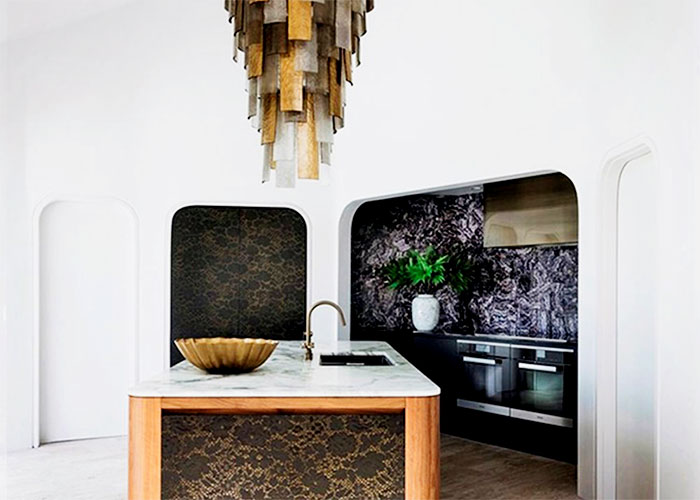 Surface: Brass and Graphite Cayman
Design: Brendan Wong
Joinery: Melmac Interior Joinery
Photography: Maree Homer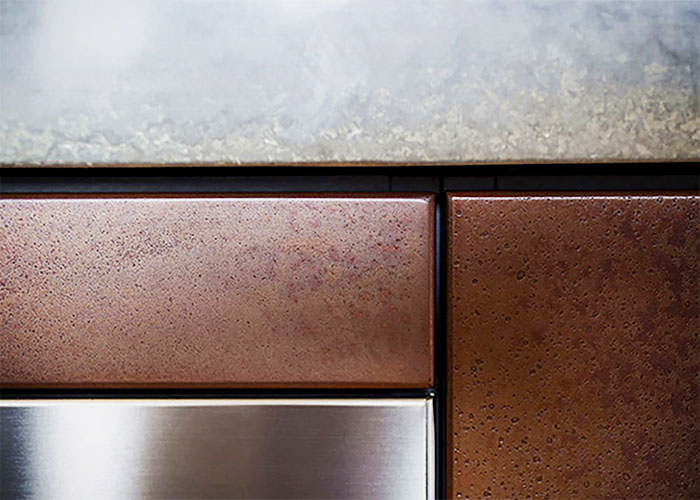 Surface: Copper Lunar Pearl Patina
Design and Joinery: Dan Kitchens
Whether a renovation or new build, Axolotl surfaces can be introduced into kitchens to take the design to new heights. Designs can be personalised between selection of metal tones, polish level, ageing effects, and patterns. With in house 3D printing capabilities virtually any design can be incorporated into the panels to create something truly unique.
You can view more show stopping kitchens in our gallery here. For more information on our treatments and how they can be used on your next project visit our showroom or website.