Ventilated Roller Shutters for Garages and Shopfronts from Rollashield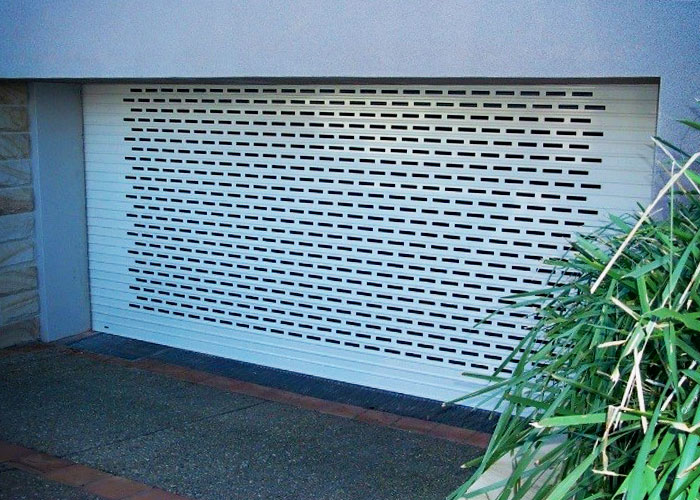 Rollashield Shutters are made from high quality heavy duty aluminium, can be solid, hole-punched, or diamond punched. A choice of slat size varies between 36mm and 74mm with different products.
The punched slats can be incorporated anywhere within the shutter, throughout the whole curtain, just at the top, the middle, or the bottom. Rollashield Shutters are custom made to suit your ventilation needs, we make to measure to ensure correct fit and efficient installation.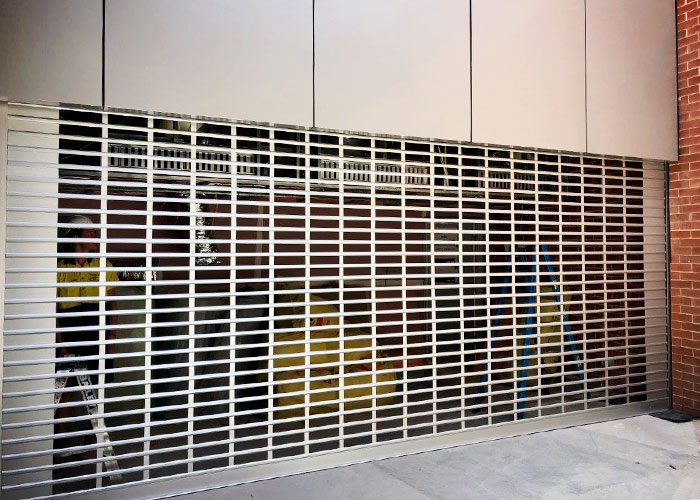 Security is maintained with all options. Electric or manual operation available. Additional features include:
Commercial grade heavy duty extruded aluminium.
Light weight.
High security.
Electric or manual operation.
Wide range of profiles to choose from which allow ventilation.
Wide range of powder coat colours to choose from.
Custom made to suit your needs.
Visit www.rollashieldshutters.com.au for more information.