Trench Drains for Public Green Spaces from Hydro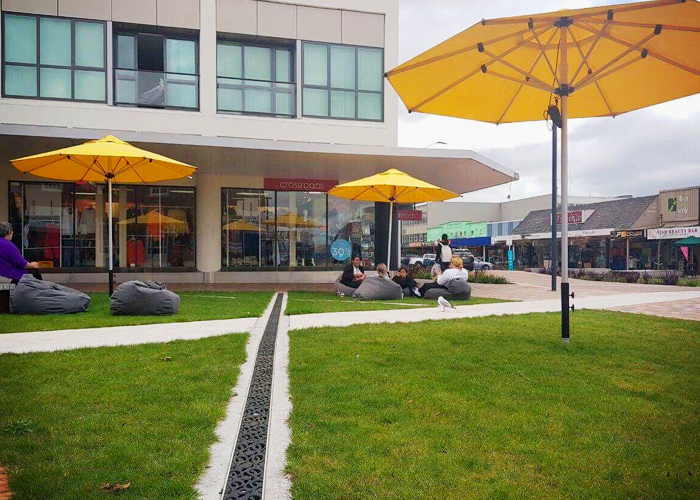 Don't let your commercial or civil green space turn into a muddy mess. Specify the robust, reliable, and affordable range of trench drain systems from Hydro Construction Products. Trench drains are used to prevent the risk of surface flooding and soil erosion in residential and commercial gardens. They collect waste water usually at the edge of the garden, leading it to an appropriate sewer system. This protects the beauty and functionality of your landscaped area, plus it also keeps excess water from reaching the base of your home or commercial building.
In partnership with global industry leader, MEA Group, Hydro are confident in the quality of their green space trench drain systems. These products are made from light yet high-grade materials, either polymer concrete or recyclable PE and PP plastics - all of which are quick to install by a qualified tradesperson. They are guaranteed durable, weatherproof, and resistant to both heat and frost. Hydro trench drains ensure long-term use despite extreme weather conditions, so you'll get to enjoy greater savings and higher ROI.
Hydro's supply of green space trench drain systems includes;
MEA®GARD 100 - 100mm clear opening channel and grate system.
MEA®GARD 165 - 141mm clear opening channel with galvanised steel mesh grate.
MEA®GARD 200 - 150mm clear opening channel and grate system.
MEA®DRIVE 100mm clear opening drainage system with a body made of recyclable PE or PP plastics.
Hydro can supply green space trench drain systems with your choice of grate material from galvanised steel, stainless steel, and ductile iron. For more information, head over www.hydrocp.com.au today.