Polymer Concrete Drain with Galvanised Steel Edge from Hydro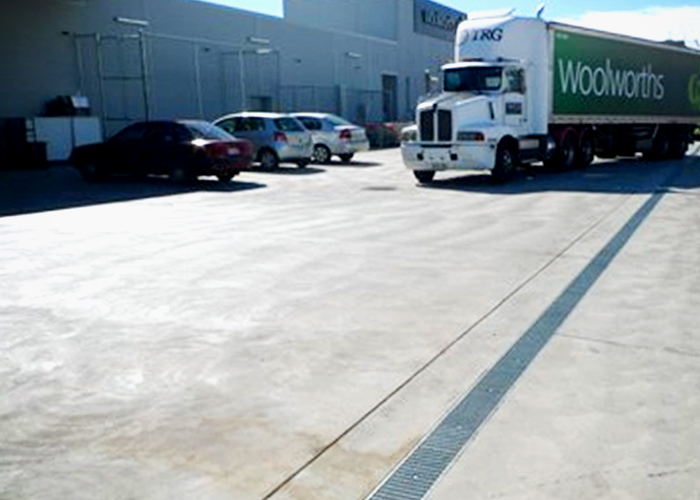 Looking for durable, easy-to-install drain channels for pedestrian precincts, parks and car parks? Hydro Construction Products presents its Z CHANNEL RANGE, which consists of lightweight and durable polymer concrete drains reinforced with a galvanised steel edge. These drain channels are built for heavy-duty use and can support heavy traffic and water flow in vehicular and pedestrian areas. Utilising the galvanised steel edge polymer concrete drains guarantees a safe public space that will remain strong, durable, and efficient for years to come.
Polymer concrete drainage channel is an alternative drain solution made from granite, basalt, quartz, and other natural minerals combined and bonded together in a polyester resin. Recognised for its extremely robust and impact-resistance albeit the lightweight property, they make for a more practical and streamlined water management solution that can minimise destructive impacts from flooding episodes. When properly installed to place, they can guarantee an efficient discharge of water and dirt particles while also protecting the groundwater from chemically aggressive liquids and substances.
Hydro's Z CHANNEL RANGE comprises polymer concrete drains integrated with galvanised steel edge rail to secure excellent performance in heavy load applications. Since galvanised steels contain protective zinc coating, this drainage solution benefits from a durable and long-lasting edge rail that will never be compromised by rust. And unlike other edge rail solutions, they can maintain their structural integrity even with minimum maintenance.
This polymer concrete drain solution with galvanised steel edge rail comes with a modular design. It is easily lifted and installed to place, significantly reducing construction costs .Z CHANNEL RANGE is available in 100, 200, or 300mm clear openings. For more information, visit www.hydrocp.com.au today.