Versatile Plate Clamps by Camlock® from LB Wire Ropes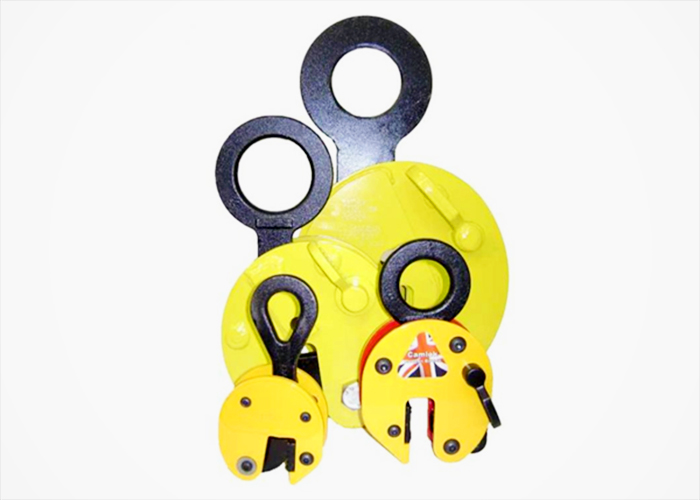 Australian specifiers can confidently specify LB Wire Ropes for their supply of Camlock® 92 Series versatile plate clamps that are ideal for lifting hot-rolled structural steel plates from a horizontal to vertical position, and vice versa via 1180°. These products are made with a safety hold open and lock closed device, which enables self-actuating force and gives initial bite on the material. Should the steel plates start to slip during the lifting, the can shape of the jaw turns with the material and increases their gripping force.
More advantages of Camlock® 92 Series versatile plate clamps include;
Bolted Design - allows easy handling, maintenance, and repairs, plus prevents weld defects such as microfractures, inclusions, etc.
Wide spacing and layout of the teeth on the Camlock® square pad - prevents plates and clamps from pivoting while lifting and prevents straight teeth from moving the jaw.
Cam Handle - designed with a wide flat surface, enabling easy operation while earring protective gloves.
Sloping Slot - increased grip on the load when the clam is in its horizontal position.
For more information, visit www.lbwireropes.com.au today.