Confined Space Safety Webinars by 3M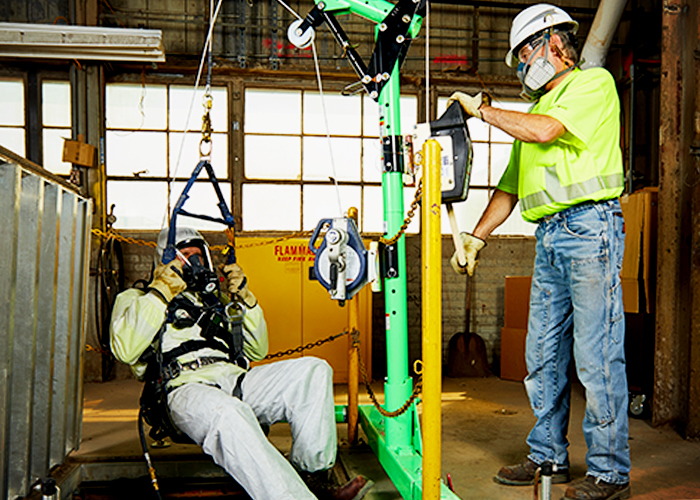 3M safety experts explain how to evaluate confined space solutions.
Your workers are exposed to invisible hazards and fall risks when in a confined space. Finding unique safety solutions gets even more complex since no two confined spaces are alike.
Join our experts, Kevin McComb and Zach Lawler, at this webinar to learn how using the right solutions tailored to fall risks plus atmospheric hazards can help create a safer and productive working environment. They will also cover topics on evaluating each space and identifying the best range of products to help your employees stay protected.
This webinar has limited spots. Register now to secure your spot!
Option 1: 15th Sep 2020, 10-11.30am AEST or 12-1.30pm NZST.
Option 2: 22nd Sep 2020, 10-11.30am AEST or 12-1.30pm NZST.
Select your timeslot on the registration page.
Webinar agenda;
Introduction to 3M Confined Space Solutions.
Webinar presentation by Kevin McComb and Zach Lawler.
Live Q&A by 3M Confined Space.
Closing remarks.
What you can expect to learn from the webinar?
Ways to evaluate the risks of different confined spaces.
Methods to identify and assess suitable protective equipment.
Explore 3M Respiratory Protection, Fall Protection, and Hearing Protection solutions.
About Our Speakers
Kevin McComb
Kevin McComb has been actively involved in the safety industry for 34 years. Serving in the New Zealand Defense force as a rescue fire fighter before taking up a role in fire equipment sales for Tyco. He transferred to the Scott Safety business in 2001 and managed key accounts. Kevin accepted a role in Australia as a Technical and training manager for Scott Safety in 2007. As a trainer and assessor, he delivers courses in Scott Self Contained Breathing Apparatus and airline systems throughout the ANZ region.
Zach Lawler
Zach Lawler is a Mechanical Engineer who started his career as a test technician in the Capital Safety fall protection laboratory. Zach has been with 3M since they acquired Capital Safety in 2015 and has gone on to become the Test Laboratory Supervisor and Fall Protection Quality and Application Engineer. With his foundation of practical experience testing to AS/NZS standards and product knowledge, Zach has joined the Standards Australia SF-015 committee to assist in development of industrial height safety standards.