NEOFLEX Fitness Flooring for Fitness Australia from Rephouse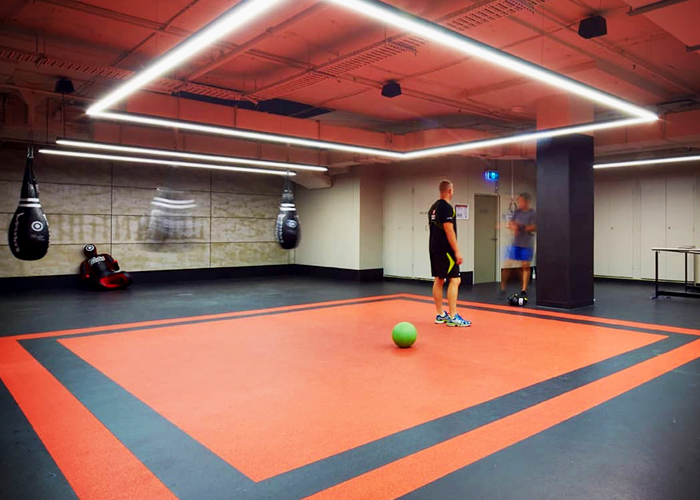 Fitness floorings should be soft yet extremely tough and high-impact resistant, and NEOFLEX Fitness Flooring by Rephouse is built exactly for the purpose. NEOFLEX is trusted by many of the National fitness groups in the country, including Fitness First Australia.
Rephouse was commissioned for the supply of NEOFLEX high-performance fitness flooring for the boxing section of one of Fitness Australia's clubs. This flooring solution was installed for the entire room. Since the product is made of prefabricated rubber flooring with a dense and smooth finish plus good grip and durability, they are comfortable and safe to use, posing no threat to the boxers and trainers. The fitness flooring design also reflected the energy of the boxing area, enabling a vibrant and engaging environment.
NEOFLEX Fitness Flooring is available in rolls, square tiles, and interlocking tiles, and also customisable with Fresh Finish® clear coating for easier cleaning. Apart from boxing areas, you can also specify them for cardio and strength areas, agility and functional areas, and free-weight areas and sprint tracks. For more information, contact Rephouse or visit www.rephouse.com today.