Schweigen Silent Rangehood Wins 2020 Good Design Award
Schweigen's Paradigma wins 2020 Good Design Award
The winners of Australia's peak international design awards - the highest honour for design and innovation in the country - were announced during the 2020 Good Design Week. Schweigen's silent Paradigma rangehood received a prestigious Good Design Award Winner Accolade in the Domestic Appliances category for Outstanding Product Design and Innovation.
The annual Good Design Awards is Australia's oldest and most prestigious international Awards for design and innovation with a proud history dating back to 1958. The Awards celebrate the best new products and services on the Australian market, excellence in architectural design, engineering, fashion, digital & communication design, design strategy, social impact design, and young designers.
More than 55 Good Design Awards Jurors evaluated each entry according to a strict set of design criteria which covers 'good design', 'design innovation', and 'design impact'. Projects recognised with a Good Design Award must demonstrate excellence in good design and convince the Jury they are worthy of recognition at this level.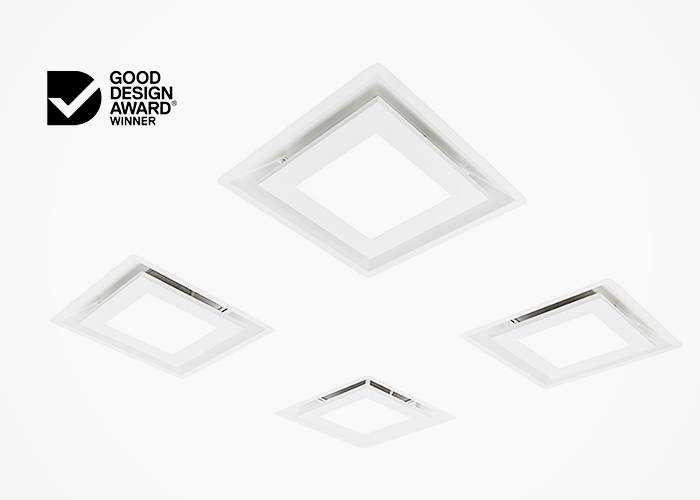 Schweigen's Paradigma Silent Ceiling Cassette Rangehood
Schweigen's Paradigma sets a new standard for luxury. It offers silent extraction and sleek styling, combining lighting and extraction in one. Paired with the German engineered silent Isodrive® motor, this luxurious rangehood system comes available in flexible configurations and complements any modern kitchen design.
"The integration of Schweigen's Paradigma into any kitchen helps to keep clean design lines and transform it into a sanctuary where loved ones can come together, converse and bond over a meal without the intrusion of rangehood noise. Thanks to the German‐engineered Isodrive® motor that's mounted outside of the home, you enjoy silent powerful extraction indoors, integrated lighting and configuration flexibility with a modular designer appliance that maintains unobstructed views and uses three times less energy than a standard rangehood," said Anthony Fletcher, Director - Sales, Schweigen.
The Good Design Awards Jury praised Schweigen's silent Paradigma rangehood, commenting; "The exterior mounting of the fan and motor coupled with ceiling mounting of extraction unit enable a silent and unobstructed experience. The rangehood design sets a new standard in this category from an aesthetic design and form perspective and the silent extraction and integrated lighting make this a winning design."
The 2020 Good Design Awards attracted a record number of submissions with an astonishing 835 design projects evaluated in this year's international design awards.
Dr. Brandon Gien, CEO of Good Design Australia said; "Receiving a Good Design Award is a significant achievement given the very high calibre and record number of entries received in 2020. It is more than a symbol of design excellence ‐ it represents the hard work and dedication towards an innovative outcome that will ultimately make our lives better. These projects showcase the sheer brilliance of design and the potential it has to improve our world."