Air Tents for Emergency Response Teams by MakMax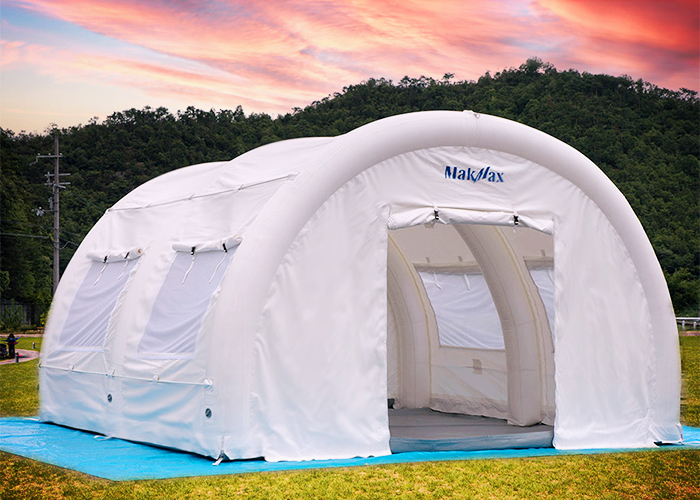 MakMax are thrilled to present the new MakQuick, a purpose-designed hybrid air tent for emergency response service members. Foremost the MakQuick is fast and easy to deploy, boasting double-layered, rapid inflating "air-beam" construction. It features three beams that support the shape of the tent in a wide range of conditions. Emergency teams will also value the MakQuick's flexibility and ease of transport.
Additional features and benefits of MakQuick emergency shelters from MakMax:
Quick Raising - The MakQuick air tent comes with a unique 3-branch hose that inflates all three air-beams simultaneously and in just a minute (with a high-speed air pump).
Uncompromising Stability - The combination of its membrane shell, FRP rods, and air-beams make MakQuick safe for use even in high-wind conditions. Guy ropes and sandbags can help further stabilise the tent up to 10m/s.
Durable Construction - The MakQuick is made in Japan from architectural-grade PVC making it exceptionally strong and durable. In the unlikely event of tearing, self-adhesive patches are included in your purchase.
Spare inner air-tubes are also available from MakMax, and can be readily replaced by the MakQuick owner. For more information regarding these brilliant new hybrid air tents, the MakQuick from MakMax, visit www.makmax.com.au today.