Curtains and Blinds for Apartments from Solis Products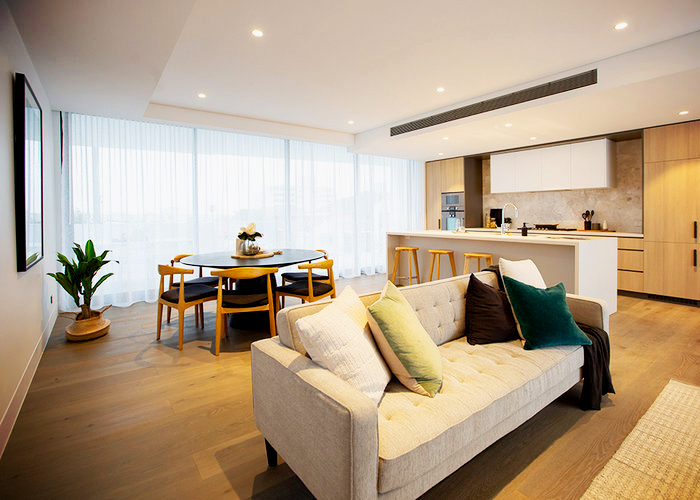 Solis Products are proud to present the stylish Soul Apartments - today home to some of the company's versatile curtain and roller blind systems. Designed by Vic Lake Architects and built by Bronx Constructions, this multi-residential building pays homage to its prominent coastal location. In order to achieve this, Solis were specified to provide beautiful, sheer textiles and unique, curved curtain tracks.
In this case, Solis' curtains were perfect for their elegant yet modern feel while providing the ideal amount of light and privacy. Not only was the desired look achieved, but these versatile window furnishings added a layer of insulation - great for the building's Sydney seaside location.
Solis offers various curtain fabrics, pleats, trims, and tracks. They boast a versatile collection, able to suit both classic or contemporary installations. To learn more about the Soul Apartments or Solis' excellent curtain selection - including system overviews and technical data - visit www.solisproducts.com today.