Aluminium Tread Carpet Melbourne from Birrus Matting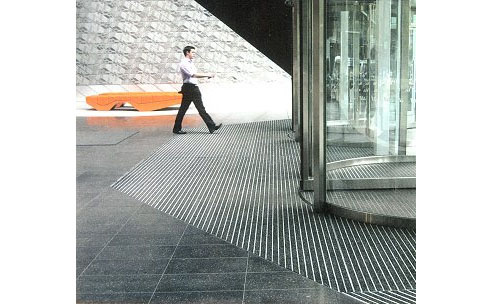 BIRRUS 'ULTRAMAT' is constructed from alternate treads of aluminium and carpet running across the doorway. The carpet treads are securely held within extruded aluminium retaining sections which are lightly furrowed on the exposed surface to produce a non-skid surface.
A stunning selection of carpet colours is available in the latest shades, ranging from soft muted shades to deeper bold tones, offering a carpet to co-ordinate with any chosen colour scheme.
Anodising of aluminium sections in selected colours can be arranged. Price is extra on application.
Note: Anodising is a coating which will, in time, wear with surface contact.