Black & Grey Water Treatments from Bio Natural Solutions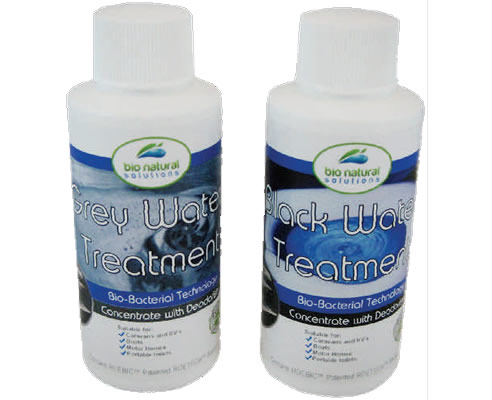 Highly concentrated formulations of beneficial bacteria for treatment of residual water in black and grey water systems.
- Specially designed for portable toilets, caravans and boats
- Eliminate unpleasant odours
- Degrade fats, grease and cellulose
- Liquefy tank solids
- Do not damage PVC plumbing
- Can be dumped at any dumping station
Dosage (Grey): Empty tank then apply 50mL per 30L tank into the sink or drains.
Dosage (Black): Pour 25mL to empty tank through toilet or sink. Repeat after each dumping of tank contents.
Bio Natural Solutions Pty Ltd Profile
1300 730 551
03 9338 6722
15/49-55 Garden Drive, Tullamarine, VIC, 3043
Shop Bio Natural Solutions Pty Ltd