Industrial Hot Water and Heating Website from Bosch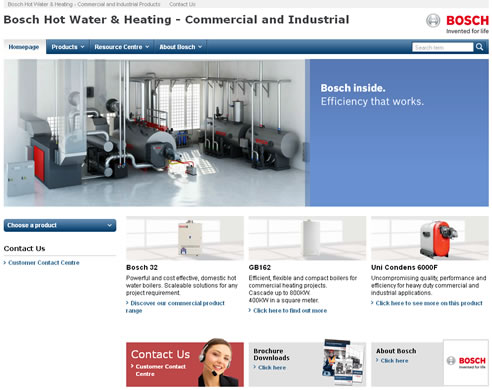 Bosch Hot Water & Heating have expanded their product portfolio of commercial and industrial hot water and heating systems and have a dedicated website.
The portfolio includes a broad range of high quality, expertly engineered technologies for commercial and industrial applications and incorporates solutions for commercial domestic hot water and heating boilers for the production of hot water and steam.
If you're serious about hot water and heating, check out the website!