Precast Concrete Insulation System from Composite Global Solutions

Here at Composite Global Solutions, we like to stay at the forefront of innovation in the concrete industry. That's why we've been actively getting involved in the growing shift towards precast modular construction for large scale, low cost commercial projects. We've partnered with RW Australia Pty Ltd as an exclusive supplier of the THERMOMASS precast concrete insulation system to be used in the construction of their modular precast units.
While modular precast is only just starting to be discussed here in Australia, this method of construction is starting to really take off in South-East Asia. Modular precast construction is at the forefront of the tendering process for the Singaporean Government's 200,000 housing units by 2020 initiative, and leading the charge is RW Australia.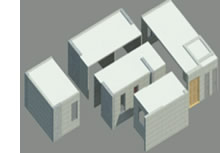 RW Australia is the Australian subsidiary of Rotondo Weirich Enterprises (RWE), the original pioneers of modular precast concrete construction. RWE have been implementing their modular construction method within the USA for the last 25 years in conjunction with the THERMOMASS sandwich panel insulation system. This unique method of construction allows five sides of a concrete housing unit to be formed in the one mould - with only one pour required. Once cured, the units can then be completely fitted out before being transported to site and then stacked, much like Lego bricks, using tracked gantry cranes. Once locked in place, units need only to be connected to utilities before residents are effectively able to move in.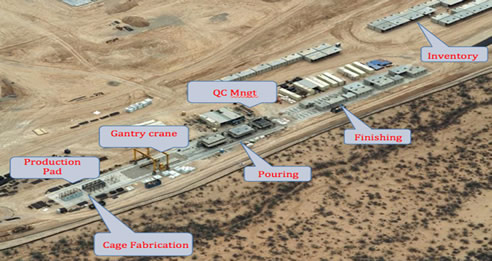 The Singaporean government has three things in mind for their housing initiative, Productivity, Efficiency and Durability. In these respects, RW Australia's modular precast technology fits the bill. Furthermore, when combined with a THERMOMASS insulated facade, RW Australia's modular precast construction allows for a low-cost, high-volume, incredibly energy efficient housing solution, with a construction time that is typically halved compared to traditional construction methods.
If you're interested in learning more about RW Australia's modular construction technology, follow the imbedded link. Or, to learn more about how THERMOMASS can help your latest commercial or residential project achieve a thermally stable environment with significantly reduced running costs, click the link below to visit our website and learn more.
Composite Global Solutions
Insulation systems that save time and money,
PLUS something even more valuable - the Environment.
- Thermomass Building Insulation System
- Goldfoam Extruded Polystyrene Insulation
- PIR - Soffit Car Park Insulation