Hand Rail Brackets Square Shape Components from ECIA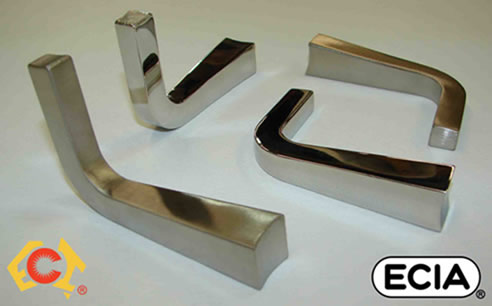 Square Hand Rail Brackets
Coming shortly to ECIA's growing stock list are the new square shaped hand rail brackets. Designed for welding, they are most suitable to stainless-steel flat bars, plates or round tubes.
Dimensions 65mm offset x 50mm high.
Available in #400 satin finish or #600 high polish 316 stainless steel.
ECIA is not limited to off the shelf products, we also provide quick design support and manufacturing of custom products to our customer's specifications be it aluminium, steel or plastic, we have plenty of different materials that can be factory-made to fit your special requirements.
ECIA has many more components for fixing hand railings and if required we may also customize it to fit your specifications.
Please visit our web site at www.ecia.com.au for a copy of our latest catalogue and for more product information.